AWD vs. RWD: Which is Better?
It's common for drivers with a focus on a track-like dynamics to compare AWD vs. RWD, especially with sporty models like the Kia Stinger now delivering RWD performance. There's no right answer since they both deliver different benefits, but we're here to talk you through:
The difference between AWD and RWD
The advantages of each drive mode
What's the Difference Between AWD & RWD?
Before getting into the specifics of AWD vs. RWD, it helps to lay out exactly how each system works:
RWD (Rear-Wheel Drive): As you might have guessed, RWD vehicles channel power only to the rear wheels. It was the most common drive system until FWD was introduced in the early '80s, but the setup is still used to deliver more horsepower and handle higher vehicle weights.
AWD (All-Wheel Drive): Often confused with 4WD, AWD can also engage all four wheels but doesn't do so all the time. During everyday driving, AWD vehicles usually function as FWD vehicles. When a wheel loses traction, AWD kicks in to keep the vehicle under control.
Which Drive System is Right for You?
Both AWD and RWD setups deliver superior performance compared to FWD vehicles, but which one you choose will depend on your own priorities.
AWD for Safety: Since AWD vehicles can direct power to all four wheels, they're an excellent choice if you expect to cover snowy, icy, slippery, or muddy surfaces. You'll be less likely to lose control and more likely to work your way free should you get stuck.
RWD for Efficiency: Because AWD vehicles need bulkier and heavier components, they consume more fuel than RWD models, which tend to be much lighter.
AWD for Choice: The Kia Stinger is a great choice, but it's one of the few RWD models available. In contrast, you'll find plenty of Kia models available with AWD, including the Sportage and Sorento.
RWD for Durability: RWD systems are simple and rugged, so you can put them through plenty of abuse without necessarily expecting expensive repair bills.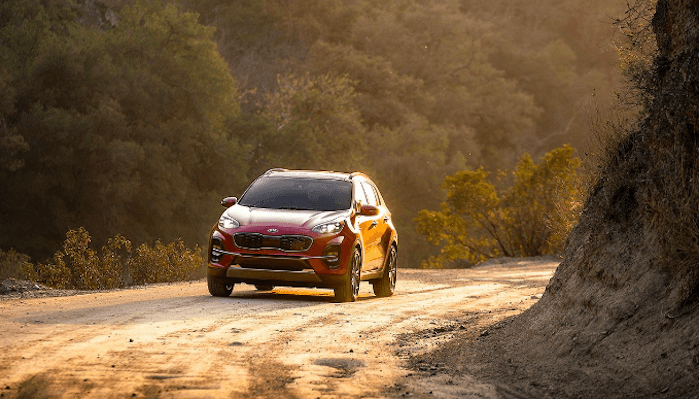 Explore the AWD and RWD Kias Available in Warrenton
Whether you need a vehicle like the new Kia Sportage or Kia Sorento to face snowy roads between Astoria and Longview with confidence or something that lets you enjoy strong efficiency scores for trips into Seaside, you'll find what you're seeking at our Warrenton showroom. Contact us today to find the AWD or RWD Kia that's right for you.
Recent News from Warrenton Kia
Once you decide that the 2020 Kia Soul is the ideal SUV for your Astoria commutes, you can begin to pick the features and styles you desire. One way you can set yourself apart from other models on the road is through the wide array of 2020 Kia Soul Colors. The new Kia Soul color…

Now that the exciting 2020 Kia Telluride is available at Warrenton Kia, you may be clamoring to find your favorite Kia Telluride trim level. This premium model is packed with everything you would expect from a luxurious crossover, including the latest comfort and convenience features. What's more, you can secure the innovative new Kia Telluride for…

Kia vehicles offer some of the best value on the market, delivering the latest in technology features, convenient interior design details, performance, and all-around versatility. You'll find that base Kia prices for SUVs, sedans, and hybrid vehicles alike are always reasonable, and you have lots of options for upgrading models or trim levels for more…