How to Clean Car Floor Mats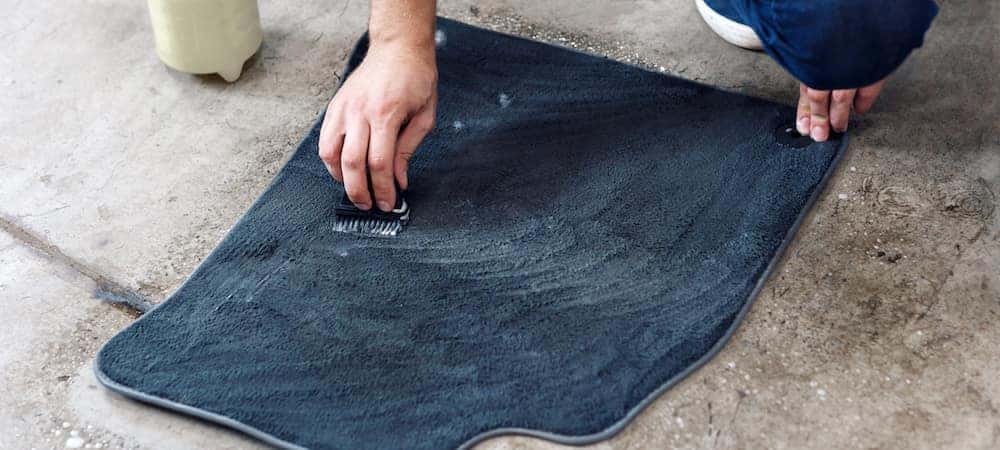 Anyone who owns a car in the Warrenton or Astoria area knows that the floor mats in your vehicle take a lot of punishment from the mud, dirt, and water that can be tracked in, not to mention accidental spills. Over time, you're going to want to give them a good cleaning. Follow these steps to get your floor mats back to looking like new and ready to do their job again!
What Supplies Do I Need?
It's important to have the proper supplies on hand before you start. Basic equipment and supplies include:
A vacuum
A bucket of water or access to a garden hose
Rubber floor mat cleaner or carpet floor mat cleaner
Cleaning brush (should have stiff bristles if working with a rubber mat)
For rubber floor mats, have either a microfiber towel on hand to dry them off or have a place where you can hang the mats to dry. With carpet mats, a wet vac can help speed up the drying process.
Steps for Cleaning Rubber Floor Mats
Remove the rubber floor mats from your vehicle.
Shake out the mats to remove any loose dirt or debris.
Rinse with clean water.
Apply rubber mat cleaner and gently scrub with a stiff bristle brush.
Rinse the mats clean.
Use a microfiber towel to dry off the mats, or hang to dry. The mats should be completely dry before you put them back in your car.
It's a good idea to also vacuum the floor of your car before replacing the mats.
Steps for Cleaning Carpet Floor Mats
Remove the floor mats from your vehicle.
Vacuum the floor mats.
Shake and whack the floor mats against a hard surface to knock loose any remaining dust particles and debris.
Apply the carpet floor mat cleaner, following the product instructions.
Scrub the mats.
Rinse.
After rinsing, you can vacuum with a wet vac if one is available. This will remove any additional particles and help shorten the drying time.
Hang the mats to dry. Once they are completely dry, you can put them back in your vehicle.
Need Help Cleaning Your Floor Mats?
The steps for cleaning your car floor mats are simple—you just need the right equipment and products to do a proper job. You can find what you need at the Warrenton Kia Parts Center, and if you have any issues with your vehicle, the certified auto techs in our Service Center can help. You can also count on us for other DIY guides, like how to unlock your steering wheel or when to get a Kia oil change. Stop by our Kia dealership near Seaside today, and make sure to contact us if you have any questions.
Recent News from Warrenton Kia
Now that the exciting 2020 Kia Telluride is available at Warrenton Kia, you may be clamoring to find your favorite Kia Telluride trim level. This premium model is packed with everything you would expect from a luxurious crossover, including the latest comfort and convenience features. What's more, you can secure the innovative new Kia Telluride for…

Kia vehicles offer some of the best value on the market, delivering the latest in technology features, convenient interior design details, performance, and all-around versatility. You'll find that base Kia prices for SUVs, sedans, and hybrid vehicles alike are always reasonable, and you have lots of options for upgrading models or trim levels for more…

The Kia SUV lineup at Warrenton Kia offers a wide variety of options to drivers throughout the Longview area, from sporty compact Kia crossovers to versatile mid-size family haulers. If you're looking to compare Kia SUVs vs. Kia crossovers, we'll help you find the affordable option that's right for you. Explore our available Kia crossover SUV…