Kia vs. Hyundai: Which Car Brand is Better?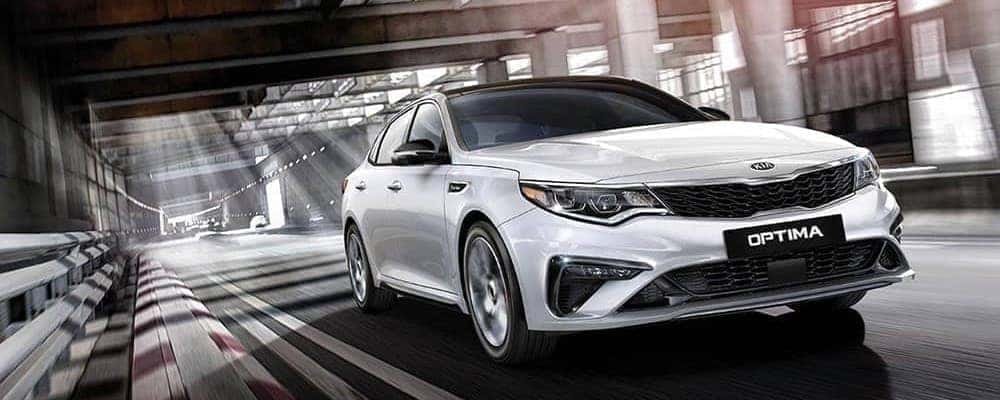 Kia and Hyundai are popular car brands amongst Astoria drivers, as both offer affordable, reliable vehicles. However, if you're trying to find the very best option for your daily drives and adventures, you might be wondering which is better, Kia or Hyundai? Warrenton Kia knows that every vehicle purchase is a major decision, and we want nothing more than to see you drive away with a smile on your face.
Compare Kia vs. Hyundai on all of the most important points below, and get in touch today with any questions that you have!
Kia vs. Hyundai: Vehicle Options
Kia offers a wider selection of vehicles than Hyundai. Currently, Kia provides 18 different model options. This selection of vehicles includes sedans, minivans, SUVs, electric vehicles (EVs), and hybrid vehicles. Hyundai, on the other hand, offers a variety of only 13 options, which is comprised of sedans, hatchbacks, SUVs, electric vehicles (EVs), hybrids, and fuel cell vehicles.
Kia vs. Hyundai: Warranty
Whether you're in a Kia or Hyundai model, you can have peace of mind when driving on Seaside roads. The Kia warranty and Hyundai warranty both consist of a long-lasting limited basic warranty and an even more impressive 10-year/100,000-mile limited powertrain warranty.
Kia vs. Hyundai: Technology
Kia models offer UVO, an infotainment and telematics system that enables you to perform a variety of actions, including connecting your phone to Bluetooth, sending the location of your car to your phone, and more. Hyundai has a similar system called Hyundai Blue Link.
Kia vs. Hyundai: Exterior Design
The look of Kia models and Hyundai vehicles differ. Therefore, which brand you prefer aesthetically depends on your taste. Kia vehicles tend to have a sportier design, while Hyundai vehicles take on a smooth, flowing shape.
Kia vs. Hyundai: Safety Features
While both Kia and Hyundai models offer advanced safety features, Kia models come with a wide variety of both active and passive safety features, including:
Tire pressure monitoring system
Electronic stability control and traction control system
Front and rear crumple zones
Rollover mitigation and vehicle stability management system
Cornering brake control and electronic brake-force distribution
Brake assist system and hill start assist control
Lower anchors and tethers for kids
Kia vs. Hyundai: Vehicle Comparisons
Kia Forte vs. Hyundai Elantra: The 2020 Kia Forte starts at just $17,790 MSRP, while the 2020 Hyundai Elantra comes in at $18,950 MSRP. The two models offer near-identical starting specs and can achieve up to 31 mpg city and 41 mpg highway with the proper equipment. So, why would you choose the new Kia Forte? It's simple: Although it's available at a lower starting price, it offers many more standard safety features, including a lane departure warning, in the base trim. The Forte also offers a slightly larger trunk. Of course, it retains its advantage in pricing across the lineup, making it easier to secure your favorite features.
Kia Sportage vs. Hyundai Tucson: You can bring home a 2020 Kia Sportage for $23,990 MSRP, or you could pay $23,350 MSRP for a 2020 Hyundai Tucson. These two five-passenger SUVs both offer roughly the same amount of cargo space, but the Hyundai interior includes more hard plastics than it's charmingly-appointed rival. The biggest difference? Only the new Kia Sportage is available in a sport-tuned high-end trim level with a 240-hp turbocharged engine. The most powerful Tucson engine only delivers 181 hp, making it a far less engaging choice!
Kia Sorento vs. Hyundai Santa Fe: You'll pay around $26,690 for a 2020 Kia Sorento or roughly $25,900 for a 2020 Hyundai Santa Fe. Although Hyundai used to offer a three-row version of the Santa Fe (called the Santa Fe XL), this model has been discontinued for 2020. All this is to say that you'll need to upgrade for the more expensive Hyundai Palisade if you want to compete with the people-hauling capabilities of the Sorento, which offers a third row as standard. If you're still set on comparing the Sorento and the Santa Fe, you'll notice that Kia has the performance advantage here, as well! The Hyundai only offers up to 235 hp, while the Sorento delivers up to 290 hp with its optional V6.
The answer to your question of "Which is better?" depends, at least on some level, on your preferences. However, the truth is that Kia models almost always offer more for less while also providing distinct performance advantages! If you're interested in sporty, dynamic design features and a more energetic, contemporary look that reflects what's under the hood, we know you'll find more to love in our lineup.
Are Kia and Hyundai the Same Company?
Is Kia owned by Hyundai? Believe it or not, this is one question that we hear quite often at our dealership in Warrenton. After all, those who've done their research know that there are some significant similarities between the models in their lineups. Although Hyundai is not the parent company to Kia Motors, there is some truth to the matter. Hyundai and Kia are both headquartered in South Korea, and Hyundai owns 33.8% of Kia Motors.
Kia Motors was founded all the way back in 1944, while Hyundai was founded separately in 1967. Aside from their being based in the same city, the two companies were entirely separate until much later. When Hyundai made its first major purchase of Kia Motors stock in 1998, they acquired 51% of the company. Today, they only own roughly 1/3 of Kia Motors, but the two organizations still maintain close ties.
Test Drive a New Kia in Warrenton
Experience the difference of a Kia vehicle in person at Warrenton Kia. Browse our inventory of in-stock Kia vehicles, and schedule a test drive with a Kia of your choice! While you're at our dealership, be sure to get more specifics from our team; whether you're looking to compare specific Kia models to their competitors, like the Kia Optima vs. Hyundai Sonata, or would like more information about how the different Kia drivetrains compare, we can help!
More Answers to FAQs from Warrenton Kia
If you are interested in a Kia model, chances are you want a high-quality vehicle known for innovative safety and performance. While all Kia vehicles are on the cutting-edge of safety, some models have the added benefit of all-wheel drive capabilities. Kia AWD models provide exceptional off-roading ability and supply Astoria and Longview drivers with…

Kia vehicles offer some of the best value on the market, delivering the latest in technology features, convenient interior design details, performance, and all-around versatility. You'll find that base Kia prices for SUVs, sedans, and hybrid vehicles alike are always reasonable, and you have lots of options for upgrading models or trim levels for more…

The Kia SUV lineup at Warrenton Kia offers a wide variety of options to drivers throughout the Longview area, from sporty compact Kia crossovers to versatile mid-size family haulers. If you're looking to compare Kia SUVs vs. Kia crossovers, we'll help you find the affordable option that's right for you. Explore our available Kia crossover SUV…