Kia vs. Hyundai: Which is Better?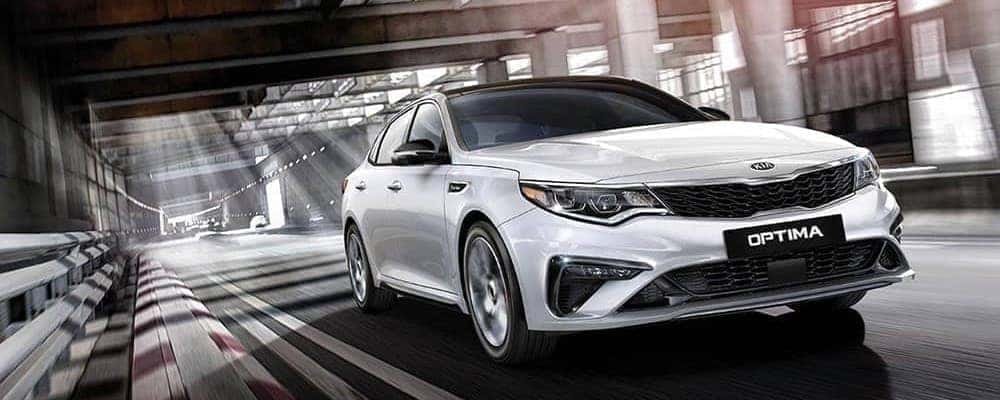 Kia and Hyundai are popular car brands amongst Astoria drivers, as both offer affordable, reliable vehicles. The car brands are also alike in other ways as well. Hyundai and Kia are both headquartered in South Korea, and Hyundai owns 33.8% of Kia Motors. However, while these brands share similarities, there are differences between the two as well. These differences find Longview drivers frequently asking, "Which is better: Kia or Hyundai?"
Kia vs. Hyundai: Vehicle Options
Kia offers a wider selection of vehicles than Hyundai. Currently, Kia provides 18 different model options. This selection of models includes sedans, minivans, SUVs, electric vehicles (EVs), and hybrid vehicles. Hyundai, on the other hand, offers a variety of only 13 options, which is comprised of sedans, hatchbacks, SUVs, electric vehicles (EVs), hybrids, and fuel cell vehicles.
Kia vs. Hyundai: Warranty
Whether you're in a Kia or Hyundai model, you can have peace of mind when driving on Seaside roads. The Kia warranty and Hyundai warranty both consist of a 10-year/100,000-mile limited powertrain warranty.
Kia vs. Hyundai: Technology
Kia models offer UVO, an infotainment and telematics system that enables you to perform a variety of actions, including connecting your phone to Bluetooth, sending the location of your car to your phone, and more. Hyundai has a similar system called Hyundai Blue Link.
Kia vs. Hyundai: Exterior Design
The look of Kia models and Hyundai vehicles differ. Therefore, which brand you prefer aesthetically depends on your taste. Kia vehicles tend to have a sportier design, while Hyundai vehicles take on a smooth, flowing shape.
Kia vs. Hyundai: Safety Features
While both Kia and Hyundai models offer advanced safety features, Kia models come with a wide variety of both active and passive safety features, including:
Tire pressure monitoring system
Electronic stability control and traction control system
Front and rear crumple zones
Rollover mitigation and vehicle stability management system
Cornering brake control and electronic brake-force distribution
Brake assist system and hill start assist control
Lower anchors and tethers for kids
Kia vs. Hyundai: Vehicle Comparisons
Kia Forte vs. Hyundai Elantra: The 2019 Kia Forte and 2018 Hyundai Elantra offer similar specs. The Forte starts at $17,690 MSRP, comes equipped with a 2.0L I4 engine that produces 147 hp, and gets an EPA-estimated 27 mpg city and 27 mpg highway. The Elantra features a similar starting price of $16,950, has an inline-4 engine that also generates 147 hp, and earns an EPA-estimated fuel economy of 26 mpg city and 36 mpg highway.
Kia Sportage vs. Hyundai Tucson: The 2019 Kia Sportage starts at $23,750 MSRP, and the 2018 Hyundai Tucson has a starting price of $22,550 MSRP. Both earn an EPA-estimated 23 mpg city and 30 mpg highway. The Sportage, however, is more powerful than the Tucson. The Sportage SUV has a 2.4L I4 engine that generates 181 hp, while the Tucson has a 2.0L inline-4 engine that produces 164 hp.
Kia Sorento vs. Hyundai Santa Fe: The 2019 Kia Sorento and 2018 Hyundai Santa Fe are comparably priced, at $25,990 MSRP and $25,500 MSRP, respectively. Both vehicles generate 185 hp and earn an EPA-estimated 22 mpg city and 29 mpg highway.
Kia vs. Hyundai: Which is Better?
When comparing the Kia vs. Hyundai models above, something you may have noticed is the model years of the vehicles. Kia models have rolled over to 2019, while Hyundai models are still in 2018. This difference in model year can partly account for the differences in prices. Though the 2018 Hyundai models are priced lower than the 2019 Kia models, the 2019 Hyundai models will likely jump up in price and come at a higher price point than the 2019 Kia models. For example, the 2018 Kia Forte was $16,800, while the 2018 Hyundai Elantra was $16,950.
So, the answer to your question of, "Which is better?" depends on your preferences. If you like a vehicle with a sporty, dynamic design and current features, though, a Kia model is a great option for you!
Test Drive a New Kia in Warrenton
Experience the difference of a Kia vehicle in person at Warrenton Kia. Browse our inventory of in-stock Kia vehicles, and schedule a test drive with a Kia of your choice! While you're at our dealership, be sure to ask one of our team members about comparisons like the Kia Optima vs. Hyundai Sonata or compare drivetrains like AWD vs. RWD!
More Answers to FAQs from Warrenton Kia
Ever since the Kia Soul made its debut, many Astoria and Longview customers ask us, "Is the Kia Soul all-wheel drive?" or, "Is the Kia Soul front-wheel-drive?" To set the record straight, there is no Kia Soul AWD model available for purchase this year; the Kia Soul is equipped with FWD. However, there are still plenty of…

The 2019 Kia Soul is one of the most popular vehicles in the Kia crossover and SUV lineup. The 2018 edition of this compact crossover received an excellent safety rating from the IIHS and this year earned an impressive rating from the NHTSA. Learn more about the Kia Soul safety ratings and features to find…

The maximum towing capacity of the 2019 Kia Sorento is 5,000 pounds when equipped with the Sorento tow package. Since there are various engines and drivetrains offered across the available trim levels, you'll find that the towing capacity of each configuration is different. Find out about the Kia Sorento towing capacity in this guide from Warrenton Kia,…