Ever dealt with a check engine light that won't seem to turn off? Occasionally, a check engine light will remain on after service has been completed or when there is really no issue at all. A persistent check engine light can be worrisome and unsettling, to say the least. The Warrenton Kia service team is here to reset your check engine light after service, and we can also teach you how to reset a check engine light when the notification is an error. Keep your Astoria commutes stress-free when you turn to our auto service center in Warrenton!
Diagnose Check Engine Light Issue
If you need to reset a check engine light, you have either taken care of the issue, determined a problem doesn't actually exist, or decided to postpone service. Each Longview driver is free to choose when and where they get vehicle maintenance taken care of. However, if your check engine light has turned on, the best idea is to schedule service with our team today.
Our certified technicians can establish if a problem truly exists or if there is simply a faulty sensor. Either way, you will have greater peace of mind on every Seaside drive after a consultation with our team. If you delay service, you risk the value, safety, and integrity of your vehicle. We highly suggest that you get to the bottom of things when service concerns arise before you decide to reset your check engine light.
Disconnect the Negative Battery Cable
If you are certain that your check engine light is on in error, you can follow a few tried and true methods to reset your check engine light. If you are unfamiliar with the inner workings of your ride, there's no need to panic! This method of resetting your check engine light is easy and straightforward. Learn how to reset your check engine light at home by following these instructions:
Park your vehicle, and set the ignition to off. Make sure to put on safety glasses and gloves at this point.
Find the negative battery terminal under the hood. Most often, you will notice a black cap with a negative (-) symbol on top to distinguish the positive from the negative terminal.
Next, using a wrench, loosen the nut on the negative terminal. Pull the negative connector from the battery.
Loosen the nut on the negative terminal with a wrench, then pull the negative connector to the side for 30-60 seconds.
Tighten the negative cable using your wrench, and secure the connection.
If done successfully, this method should be foolproof in resetting your check engine light. Keep in mind that once you start up your vehicle, you may need to reconfigure your Kia UVO infotainment system.
Check Your Gas Cap
While there is a chance your check engine light has turned on due to a complicated issue, the problem may be simpler than you expect. In many cases, a faulty gas cap can trigger your check engine light to illuminate. If your gas cap is loose or cracked, fumes may be escaping, causing your check engine light woes.
A simple trick is to inspect your gas cap for cracks or see if it is loose. After you secure your gas cap, your check engine light should go off immediately if that is the culprit. If not, you may either need to try the aforementioned battery method or visit our service department for a more thorough inspection.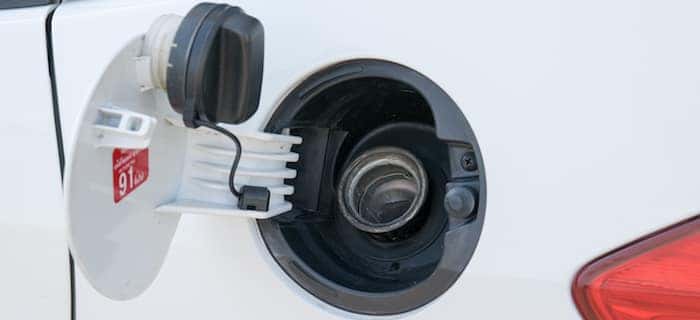 Let Warrenton Kia Assist With Check Engine Light Problems
When you are in need of car care, turn to the expert team at Warrenton Kia. We can help you reset your check engine light if the light came on in error, or we can take care of the issue that caused the light to come on in the first place. Contact us today to learn more about how we can keep you riding smoothly, and be sure to explore our service tips for more DIY car maintenance guidance.