Enjoy These Must-See Astoria Museums
Warrenton Kia loves everything about neighboring Astoria. It has a rich history highlighted in many of its amazing must-see museums. From the Columbia River Maritime Museum to the Oregon Film Museum, prepare to be fascinated as you take a trip back in time. Each museum has its own unique focus, so whatever your interests, there's an Astoria museum for you!
Columbia River Maritime Museum
Discover the legends of the Mighty Columbia River Bar at the Columbia River Maritime Museum. The mouth of the Columbia River is renowned for being one of the most dangerous passages in the entire world. From the tragically lost lives and lost boats to its critical economic and environmental impact, you'll learn why the Columbia River Bar is both revered and feared.
Astoria's Oregon Film Museum
Astoria's Oregon Film Museum celebrates the legacy of film-making in the beautiful State of Oregon. Beginning in 1908 with The Fisherman's Bride to modern-day shows like Portlandia and Pretty Little Liars, Oregon is a favorite area to shoot films, shows, and commercials. Fans of the Goonies still celebrate the movie every year in all kinds of eccentric ways, and the OFM highlights all the quirkiness and mainstream aspects that make Oregon so fun. If you're in the Astoria area, make sure you check it out!
Clatsop County Historical Society Heritage Museum
Dating back to 1904, the building originally was Astoria's City Hall. Now home to the
Clatsop County Historical Society's Heritage Museum
, guests enjoy exploring the intriguing history of Clatsop County. With both temporary and permanent exhibits featuring early pioneers, Native Americans, famous immigrants, and much more, the museum is educational and fun.
Captain George Flavel House Museum
If you're in the Longview area, you can experience the elegance of the Captain George Flavel House Museum. Built during the late Victorian period, this Queen Anne home showcases original Eastlake influenced woodwork, antique furnishings, and exotic hardwood mantels and trims. Start your tour by visiting the Carriage House Visitor Center, situated behind the house, that offers additional exhibits, a museum store, and interesting video.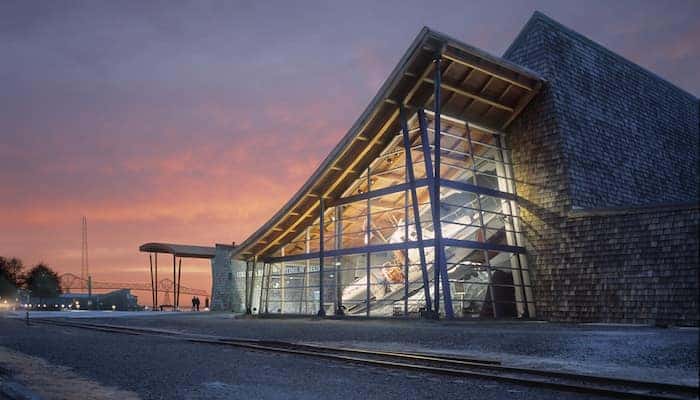 Visit Warrenton Kia for More Local Tips & Tricks
Warrenton Kia is much more than just an auto dealership. We are an integral part of the Seaside community. We encourage you to experience the local art scene, learn about the region's rich history at your favorite Astoria museum, and experience the natural beauty that brings tourists from around the globe to our area. While you're at it, check out our favorite Astoria restaurants and other local recommendations!
If you're in need of car service, parts, or are thinking about purchasing a new vehicle, please contact us. Warrenton Kia is always happy to help!
More Community Highlights
Image courtesy of Cannery Pier Hotel Whether you're looking for a romantic getaway or are visiting on a business trip, there are plenty of great hotels near Warrenton, Oregon where you can enjoy a lovely stay. You'll even find a wealth of yummy places to eat in nearby Astoria. Check out this list of our top…

Contact Us The Clatsop County Animal Shelter offers shelter, protection, care, and adoption services for hundreds of homeless, abused, and abandoned dogs and cats in Warrenton and the surrounding areas every year. They offer a variety of different services, including responses to stray dogs and animal abuse situations. In their words, the mission of…

WARRENTON KIA MAKES DONATION TO HELP LOCAL KIDS AS NEW SCHOOL YEAR BEGINS. Warrenton, Ore. – Warrenton KIA has donated $4800.00 to the Assistance League of the Columbia Pacific, as well as a large assortment of pencils, paper, crayons and backpacks donated from the community and Warrenton KIA, during our "Stuff the KIA Soul" back…